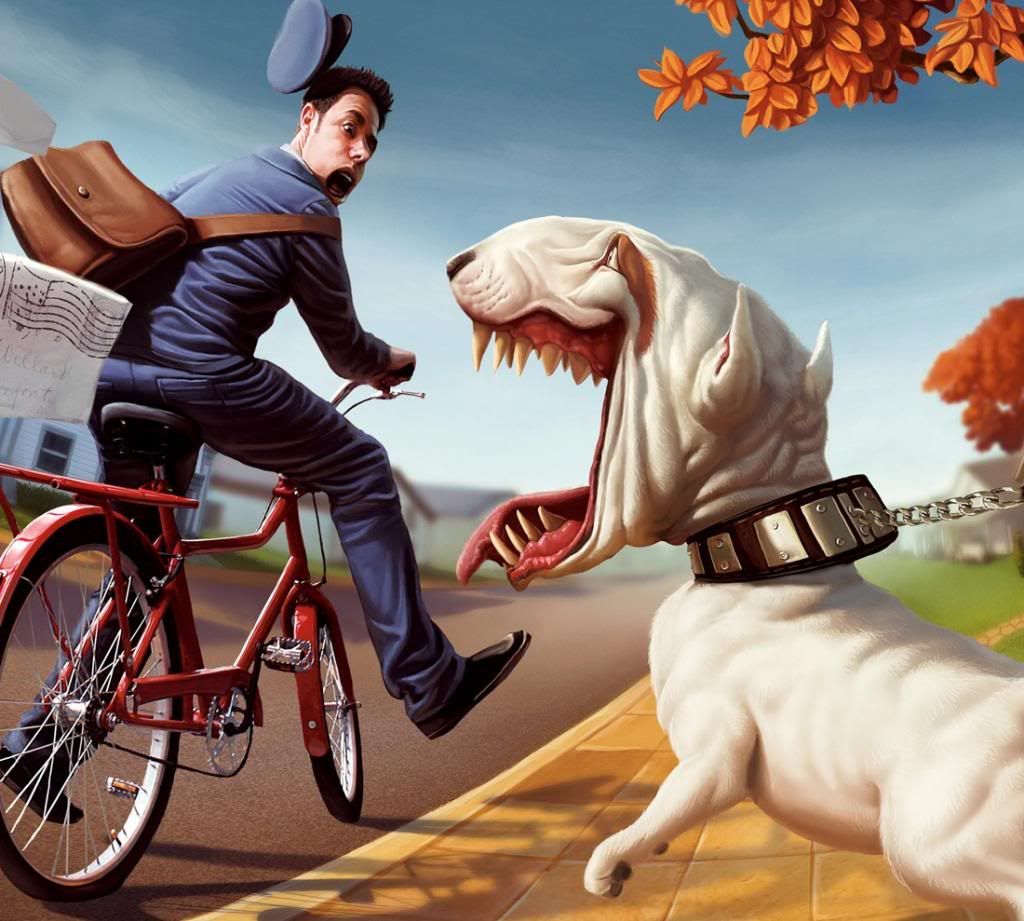 The postman-dog war has become pretty famous due to cartoons and movies, but it is every bit as real as shown in the media. Why do dogs have an aggressive behavior towards postmen?
By nature, a dog is the protector of his territory. It considers the place it is living at as its territory and it wants to protect it from strange people coming to the house with a package.
Postmen have the option to use an electronic dog repeller to drive the dog away so that they can complete their duties without worrying about a dog attack or even a bark. The electronic dog repeller emits a sound at high-frequency, which can only be heard by dogs and some other animals. The sound confuses the dog and sends it away so that the postman can do their work.
Postmen can also carry pepper spray with them. Pepper spray, like an electronic dog repeller, can confuse and distract the dog by releasing a cloud of gas. It's effective for up to 20 minutes, giving the postman ample time to deliver the mail and go away.
However, most postal workers have found that pepper spray is difficult to use when they are being attacked by a dog. This is why a new device has been given to them, which makes a hissing sound and releases compressed air to scare away dogs. This device works faster than a pepper spray so that it can effectively scare a dog away.
The postal workers are also given special instructions on what to do when confronted by a loose dog. They are specifically told not to enter premises with a loose dog because even the friendliest dog could consider them a threat. If a situation arises where they are confronted by the dog, they should position their bag between the dog and themselves as a protection. They should never turn and run as this could prompt the dog to chase them. Instead, they should slowly back away.